Beleef je vakantie op één van de ruim 90 vakantieparken van Landal GreenParks. Geniet van de natuur aan de kust, in het bos of in de bergen en ga er samen met je gezin of vrienden op uit. Op de parken worden diverse activiteiten georganiseerd, dus vervelen zit er niet bij.
Ruim 90 vakantieparken in de natuur
Sfeervolle accommodaties (tot 32 personen)
Fun & Entertainment-programma
Diverse binnen- en buitenfaciliteiten
Volop waterpret voor jong en oud
Bollo: ontmoet de allergrootste kindervriend!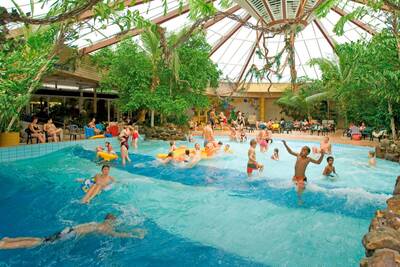 Exclusief voor PV-leden
Speciaal voor jou als lid van de PV geldt:
€ 45 korting* op de actuele prijzen tijdens vakantieperiodes;
€ 25 korting* op de actuele prijzen buiten vakantieperiodes.
*Vakantieperiodes zoals aangegeven op de exclusieve landingspagina
*Prijzen zijn incl. btw en zijn excl. € 28,95 reserveringskosten per reservering, verplichte bedlinnen € 8,95 p.p., toeristenbelasting p.p.p.n. (variërend per park). Parken in Denemarken: excl. nutsvoorzieningen op basis van verbruik.

Lastminutes
Ook kun je gebruik maken van de reguliere last minute aanbiedingen. De korting van 10% geldt hier niet, maar hierbij wordt dan geen reserveringskosten in rekening gebracht.
voor deze aanbieding.