Een ouderwets heerlijke avondje dansen en weer helemaal uit je dak gaan op die onvervalste dance classic hits van toen? Zaterdag 28 september is het zover met de tweede editie van Dr. Love Dance Classic Night in de Music Club Kampen.
Beleef opnieuw de 70's/80's/90's en waan je terug in de tijd met die aanstekelijke en onovertroffen hits van Abba, Aretha Franklin, Chic, Diana Ross, Donna Summer, Dr. Alban, Gloria Gaynor, Haddaway, Kool & the Gang, Michael Jackson, The Trammps, Sister Sledge, Whitney Houston en nog veel meer. Al jouw favoriete nummers komen voorbij. Verzoeknummer met speciale herinneringen? Laat het ons weten.
Voor een impressie bekijk hier de FILM: https://www.youtube.com/watch?v=l07J0YV-pVE
De danseressen van Dr. Love steken het vuurtje aan, zwepen de boel op en dan heerlijk swingen. De blazers maken het feest compleet. Let's dance and celebrate life ...
Bestel vandaag nog je tickets zodat jij deze avond niet hoeft te missen!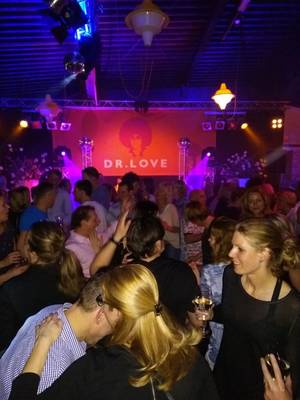 Waar en wanneer
Kampen, Music Club
zaterdag 28 september 2019
start feest 22.00 uur
deur open 21.00 uur
Kaarten
De normale toegangsprijs voor dit festival bedraagt €17,50 aan de kassa. Als PV-lid kun je toegangsbewijzen kopen met 43% korting. Jij betaalt dan slechts €10 per persoon exclusief servicekosten.
voor deze aanbieding.